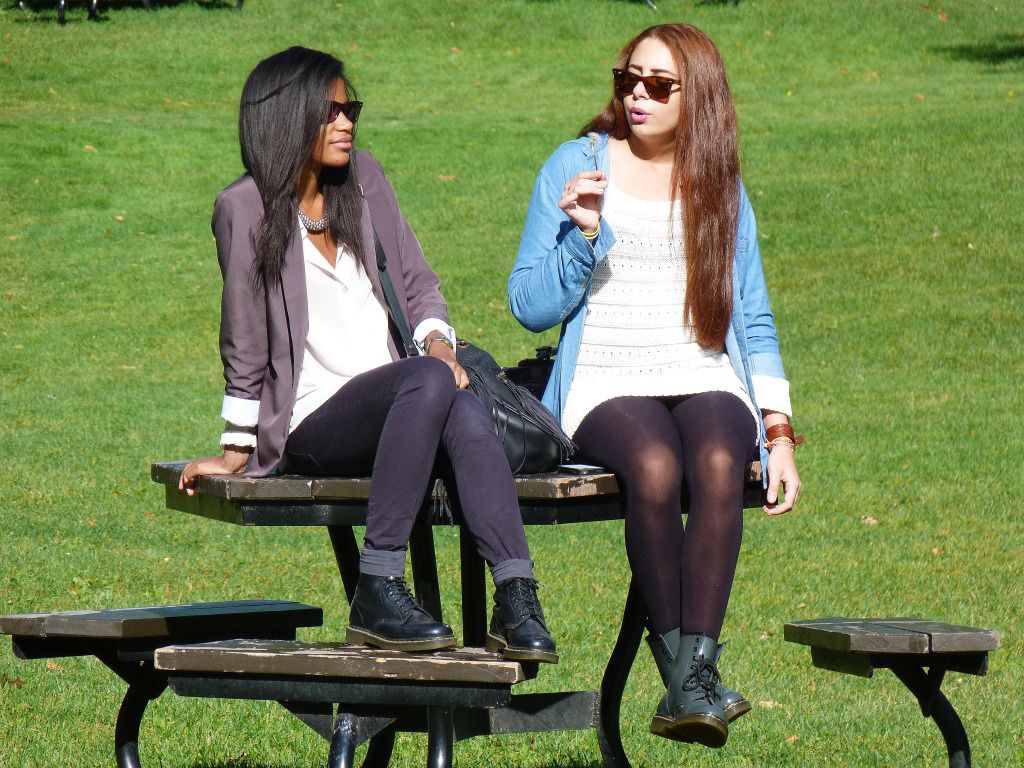 It's fall time already! Make sure you prepare your Martens for this season's rain, and a good blazer to keep the cold out! This week's outfit is perfect for a stroll in the park or in the city. It works for a rainy day as well.
I know what you're thinking, but it's not too early for tights! In fact, it's just perfect because you only can wear it while it's still not freezing cold, specially in Montreal. We're both in love with our Martens because there are so many ways to wear them and there're surprisingly comfy; perfect for Fall.
Hope you all had a nice week & are ready to enjoy this last weekend of September! We were happy to hear earlier this week that Topshop is finally available at The Bay in Montreal; over this past year, they have been so many rumors about it, that it is hard to believe; therefore we'll probably have to go and check this by ourselves ;) We will keep you updated with what we find! More infos about Topshop in Montreal
here
Take a look at the outfits in the pictures below, and make sure to check our
facebook page
for more pictures & follow us on
Twitter
!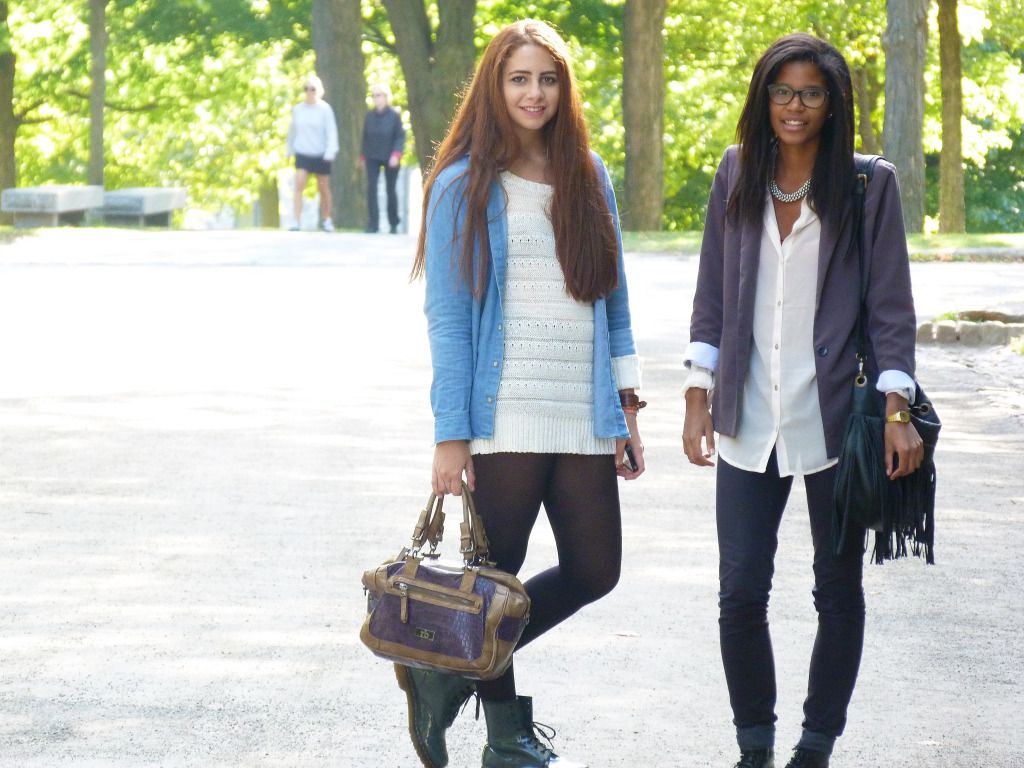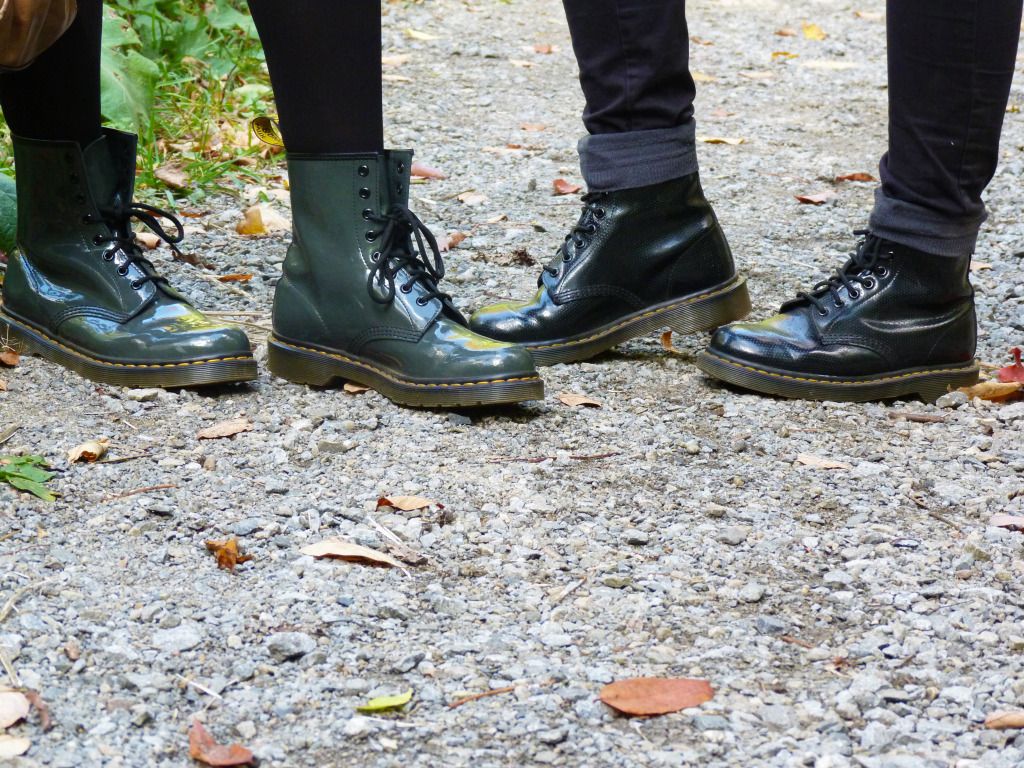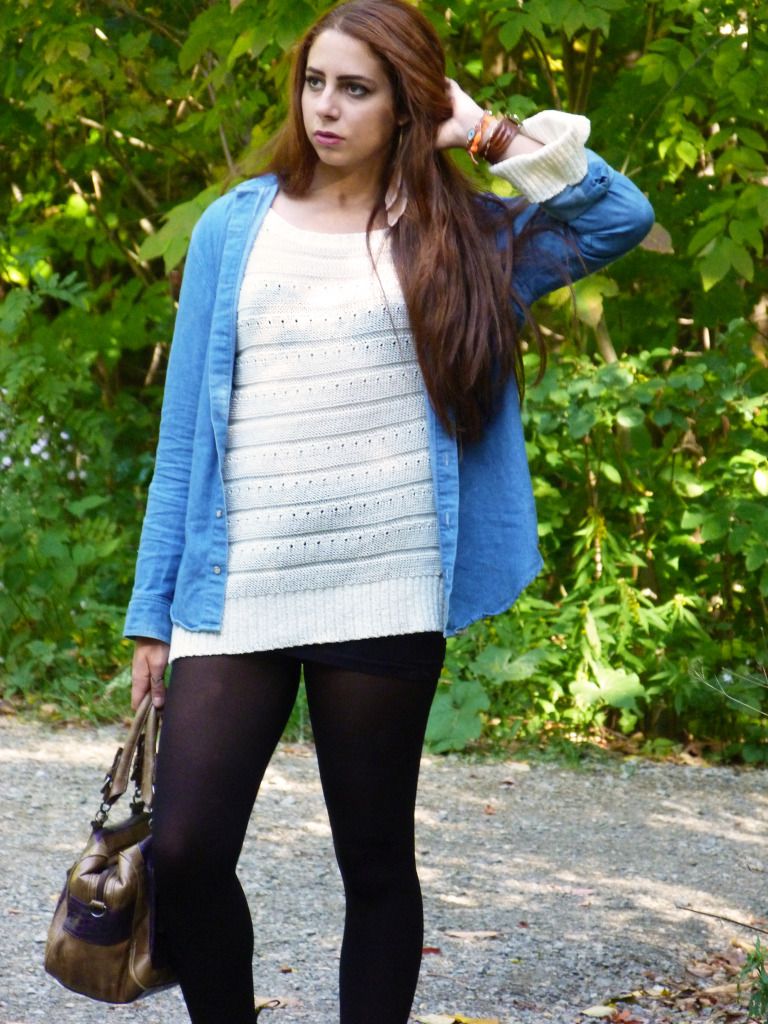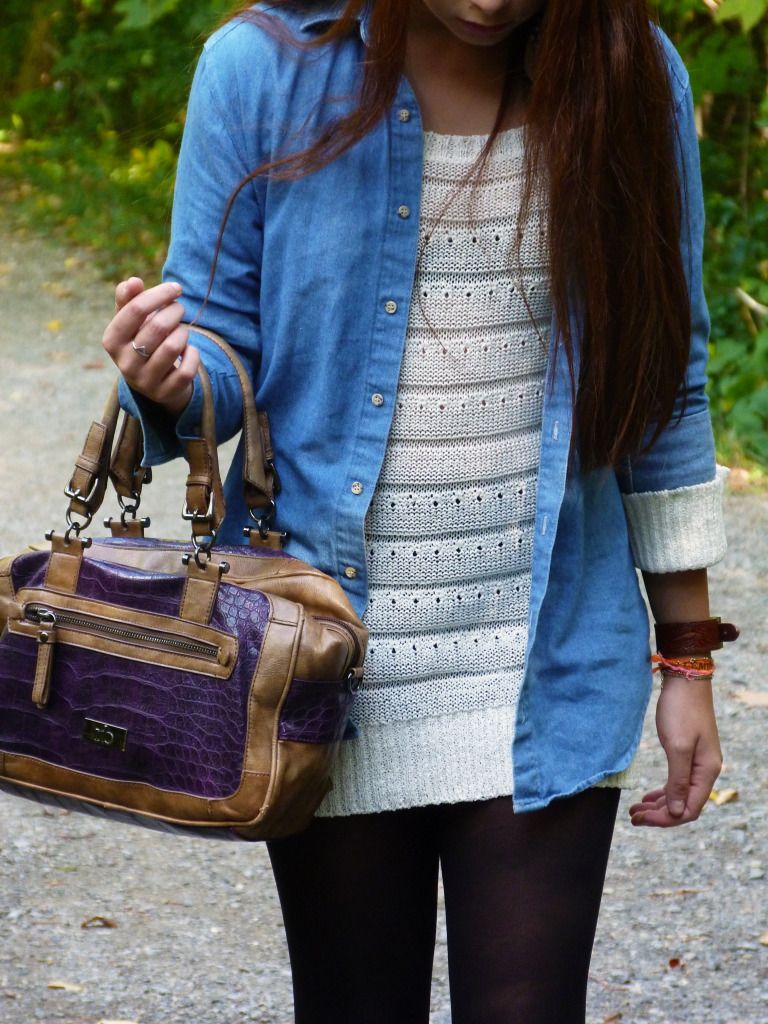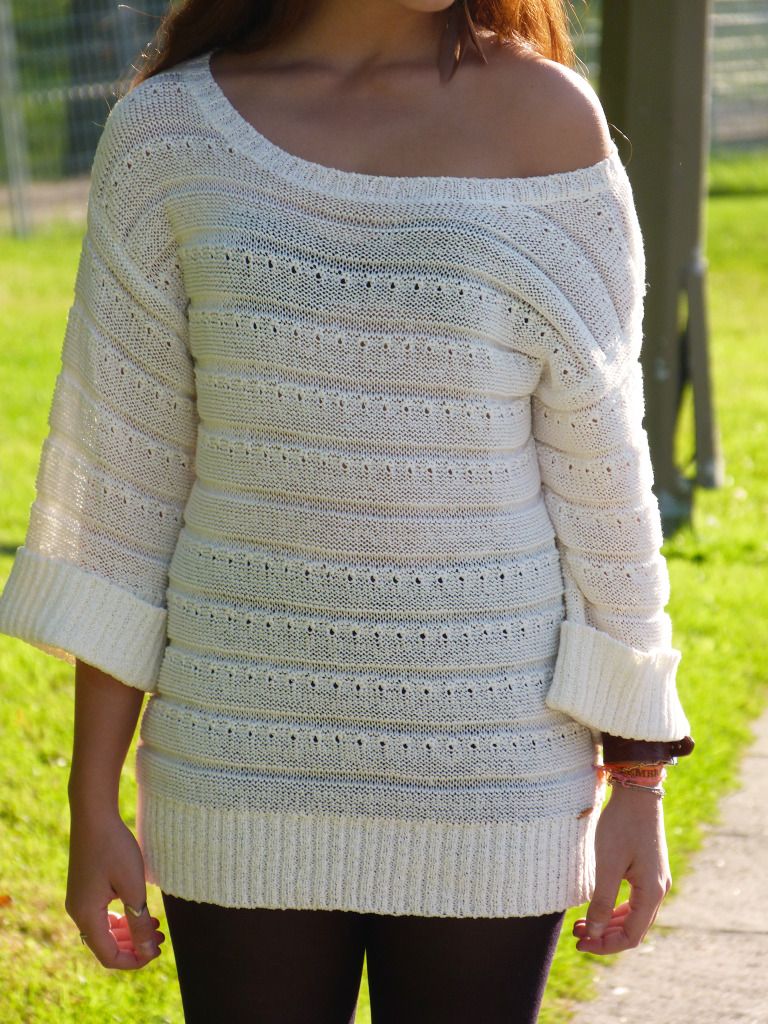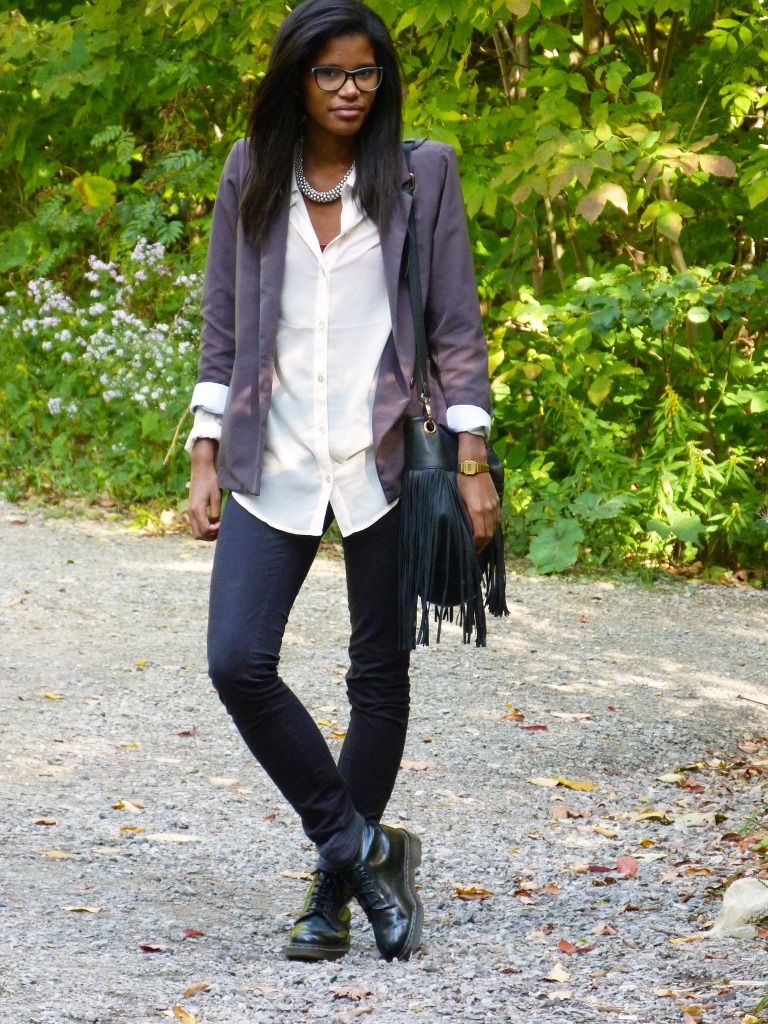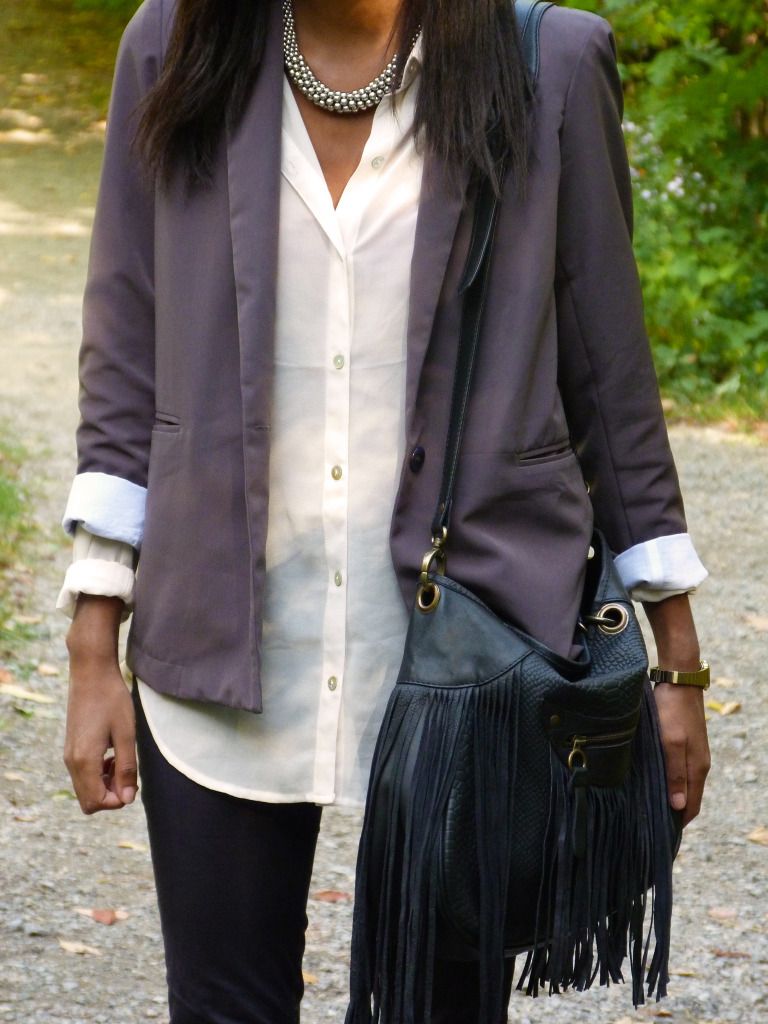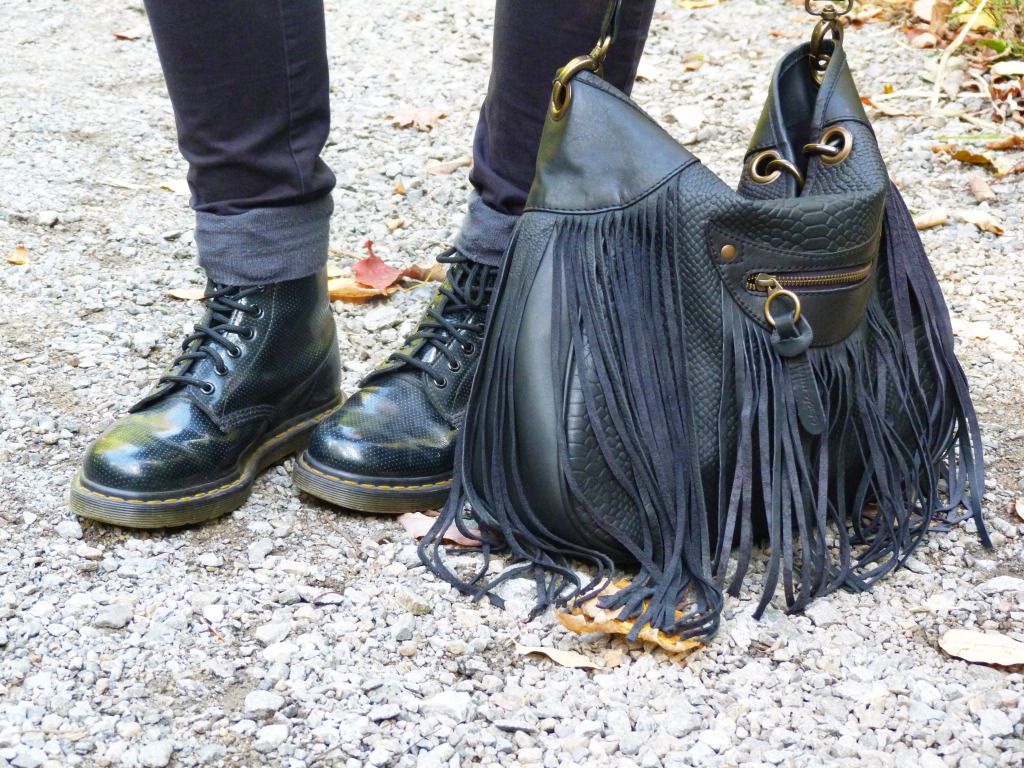 L is wearing
Calvin Klein knit sweater
Dr. Martens varnished grey