Givenchy at Paris Fashion Week,
Givenchy designer Riccardo Tisci unveiled black tabard dresses which came with clerical collars in gold and silver. As well as monochrome tuxedo styles that were featured in his defilé. Here are two pictures of the collar in the two colours in PFW.
But did you know?
Givenchy released "Lively" collection, a limited-edition of three lipsticks named after the brand's muse & inspiration, Liv Tyler. The line includes 60' Lively Carmine, 61' Lively Red & 62' Liv's Lips dark plum that reacts to your skin's pH which gives every woman a unique, slightly different, berry shade.
Would you wear it?
But other than Givenchy's new edgy style, there are other accessories/styles that were featured in this season's defilé that we noticed. Balenciaga's futuristic theme with Cube shoes/Square heels, Lanvin's bathing suit with drop-waist trouser look, Nicolas Ghesquière's golden rings, Hermes's oversized Birkin,... There was a minimalistic yet simple twist in all this spring's collections.
Check out some of the pictures below and see if you can answer this question: When and to what occasion do you think you'd wear each item?
Chloé.Attitudes,
This is an exhibition that is held at Palais de Tokyo, Paris, celebrating Chloé's 60-year contribution to fashion culture from the 29th of September until the 18th of November 2012. This spectacular exhibition displays artistically seven decades of Chloé's creativity of luxurious prêt-à-porter clothing representing modern feminine tastes.
Chloé, Palais de Tokyo,
pictures by chloé
The showroom is sectioned into cabinets with different themes: Horses cabinet, Now cabinet, Psychedelia cabinet, Shower cabinet, Bananas cabinet, Cornfields cabinet, Dyaphanous cabinet, Flowers cabinet, Games cabinet, Graphics cabinet... As well as the Photographs wall & the Archive wall. The display features signature pieces from each of Chloé's nine key designers, but the show isn't reminiscent nor chronological.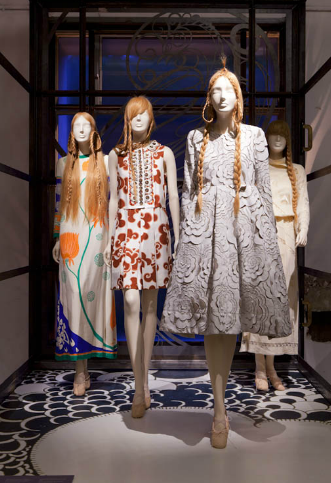 Psychedelia cabinet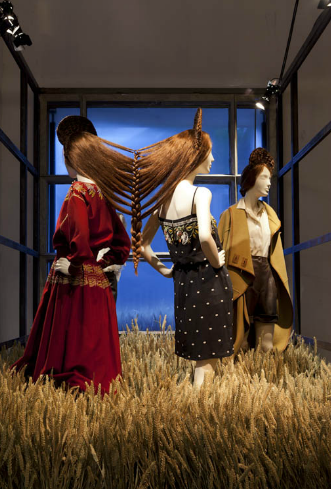 Cornfields cabinet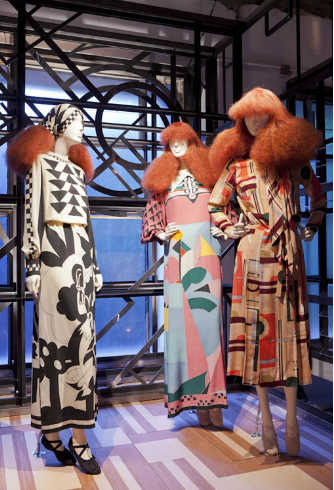 Graphics cabinet
Check our
Facebook
page, make sure to stay updated and follow us on
Twitter
!
L&C