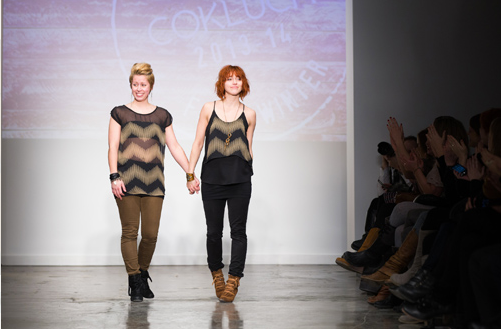 Day three, on wednesday 6th of february, Montreal Fashion Week was pretty challenging between the industrial style of Cokluch & the underground urban elegance in Luko Marion's collection. Both expressed a different vibe, but did an amazing job!
Luko Marion played with different materials while staying in the dark shades (Grey-Black-Dark blue); he knew how to break the frigidity of black leather with some transparence which we really liked. But if we were to be honest, we weren't fans of the men's outfits.
Luko Marion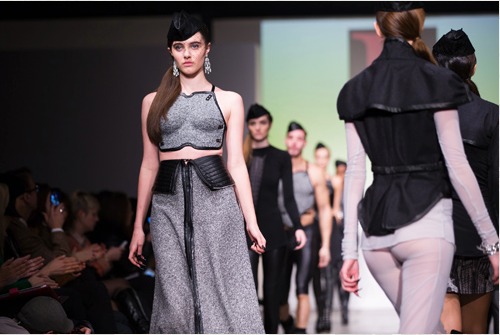 What we loved the most about the Cockluch show was the fact that we could relate to it. Since we're still students, we usually favor comfortable but stylish outfits; we could definitely see ourselves wearing most of the pieces of this collection! Loved the turtle necks and leather details (That coat below is C's favorite), they did great!
Cokluch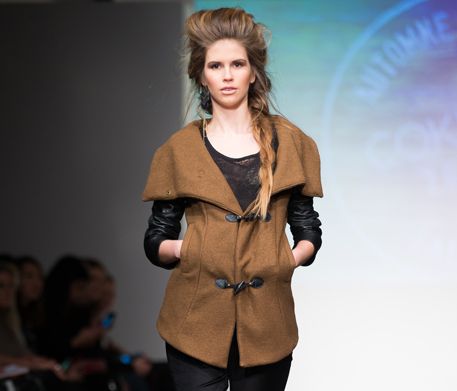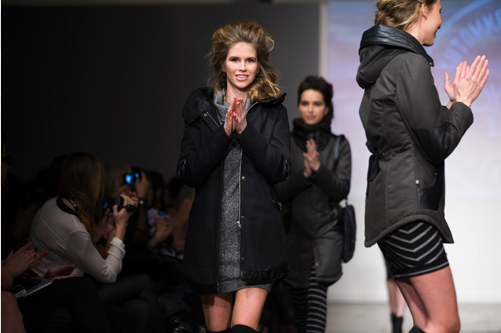 L&C